Determined to fix this and offer a happier experience to homeowners, they built a much needed bridge for the industry. My Space Infra was founded in 2015. It is now the trusted brand for complete home interior design and renovation for thousands of homeowners.
At My Space Infra, we bring together functionality and aesthetics to provide homeowners with customized and efficient home designs. Our designers specialize in home interior designs and home décor, and help you create a personalized home to suit your lifestyle. From sophisticated living room designs to space-saving and clutter-free interior designs, we are here to help you find the best home decor and home design to match your needs and style. All our products come with up to 10-year warranty along with unwavering support and maintenance services. Explore thousands of inspiring interior designs or get a free estimate – it's all here on HomeLane.com, your one stop for complete home interiors.
Introduction for Color Combinations
Split-complementary is a color scheme using one base color and two secondary colors. Instead of using a complementary color, two colors placed symetrically around it on the color wheel are used. … Various monochromatic shades of all colors could be added to the scheme.
The important parameter of this scheme is the secondary colors distance. The closer they are, the more similar to the complementary color scheme will be the result. Though they have to keep some distance to be clearly distinguishable. The bigger distance there is, the more vibrant the scheme is. The extreme situation is when the distance is 120°, all three colors are distributed evently artound the color wheel and the scheme became a special variant: the triad.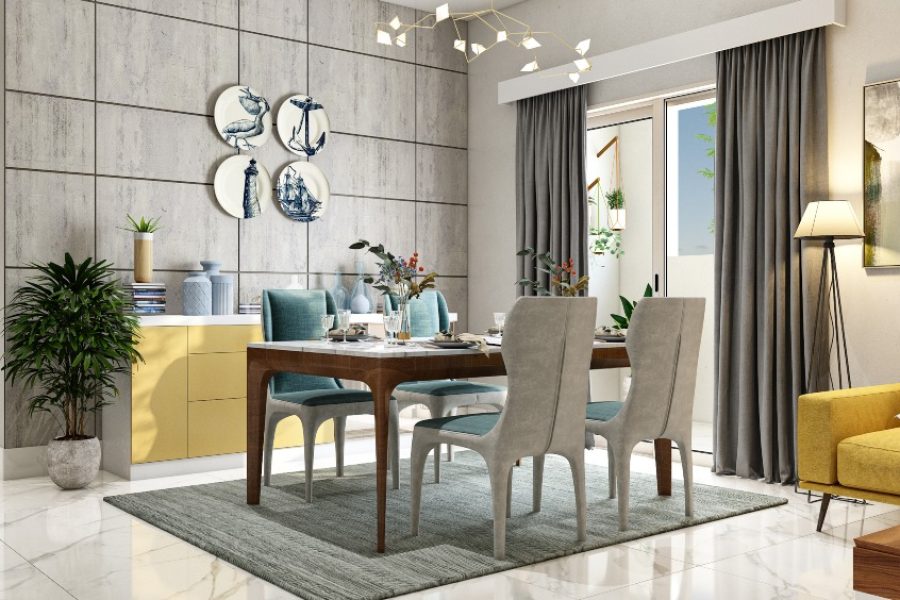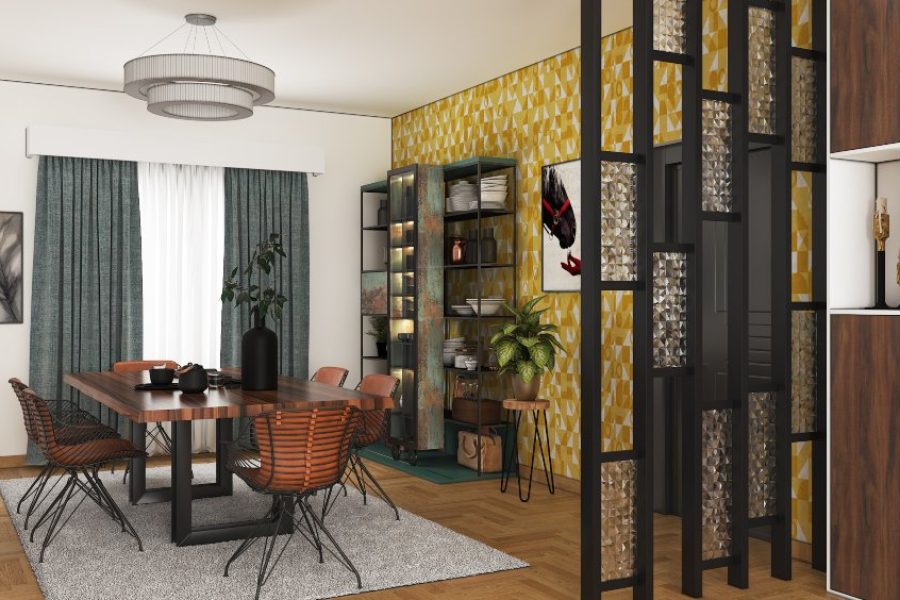 A complementary color scheme is composed by using two colors opposite each other on the color wheel. This is the particularly contrasting of all color schemes which attracts the most attention and one of the primary challenges when working with it is to fulfil a harmonious balance.
The powerful contrast of complementary colors can be very sharp, especially if you use every color in its full saturation. Because this scheme is a combination of warm and cold color when it comes to design you need to carefully examine which of the two colors will be the dominant one.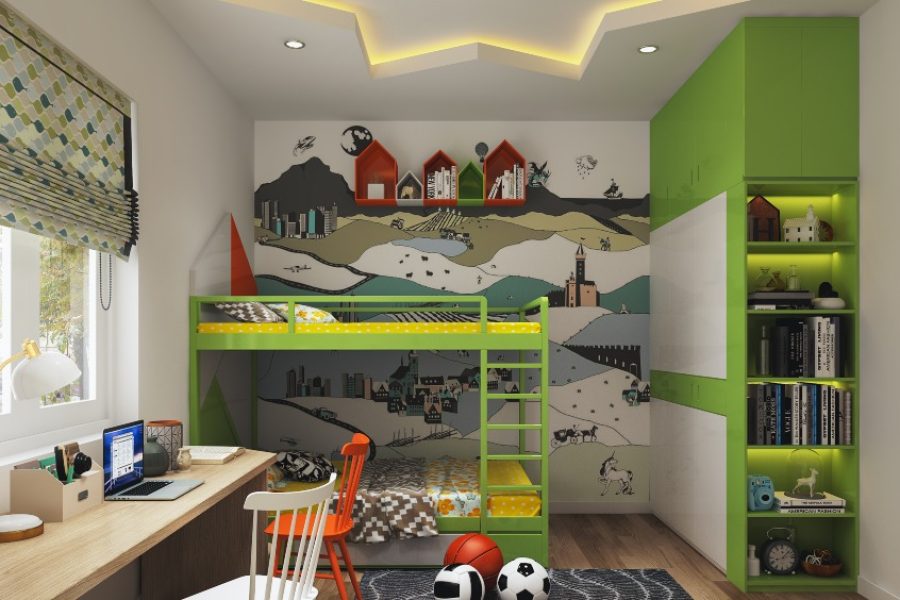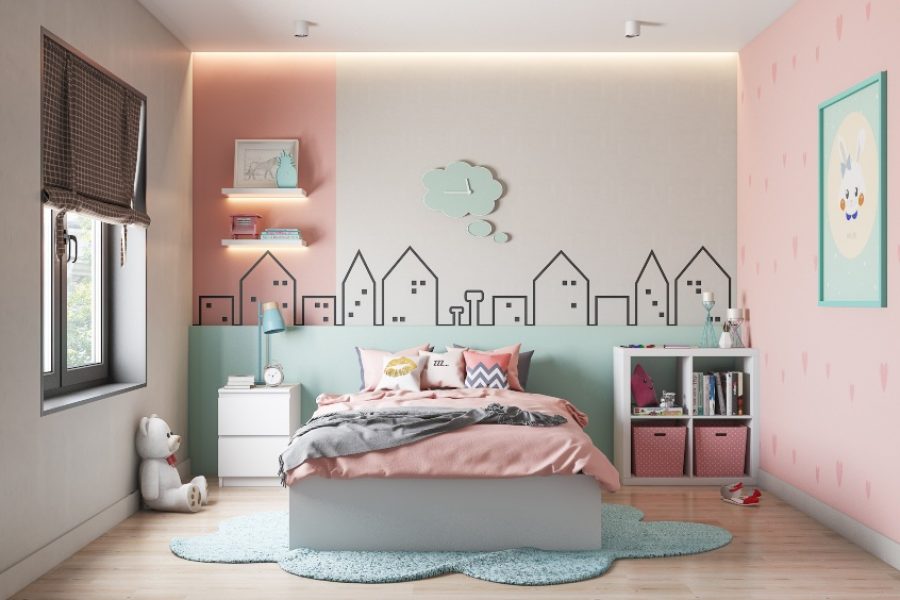 Any color in which one particular wavelength or hue predominates. For example, blue and green are chromatic colors, while white, gray, and black are achromatic colors, as they have no dominant hue (all wavelengths are present in equal amounts within those colors).
White light is considered achromatic, as it possesses no dominant hue. It is only when one particular wavelength (for example, red) is filtered out that the light becomes chromatic, possessing the color which is the opposite of the light that was filtered. Thus, if red light is filtered out, the opposite of red—cyan—will dominate. Objects and surfaces have the same effect on light, and in fact it is because they act essentially like filters that things have any color at all. An object—such as an apple—appears red because the atoms and molecules that comprise it absorb blue-green light, reflecting back the opposite color—red. 
Achromatic colors are qualities like white, grey, black, and the luminous qualities seen in stars and in lamps emitting "white" light. Although they are the least spectacular among the color impressions, the achromatic colors are probably the most interesting ones from a physiological point of view.
They occur in scotopic as well as in photopic vision, and an achromatic aspect is involved in all kinds of chromatic colors of both normal and defective color vision. In fact they are involved in all kinds of visual perceptions.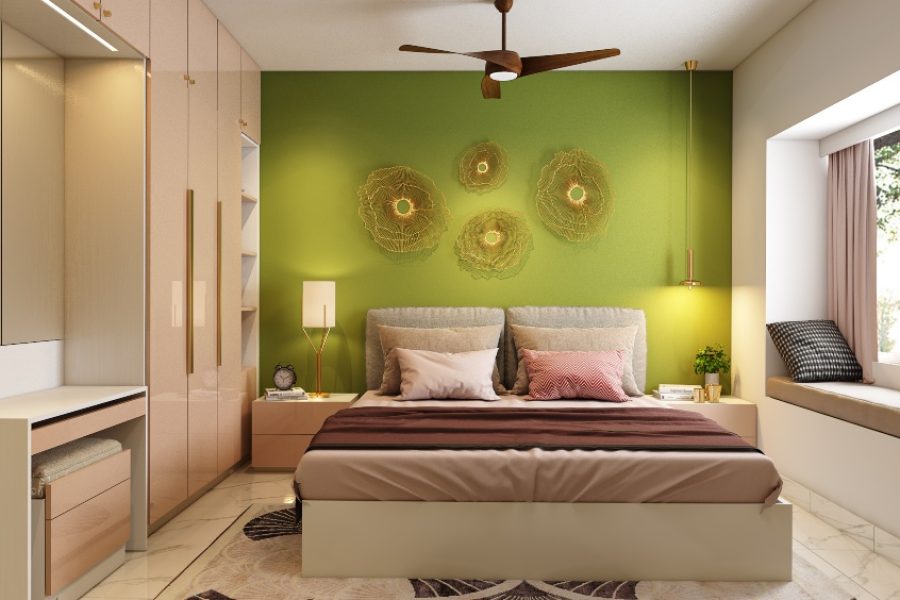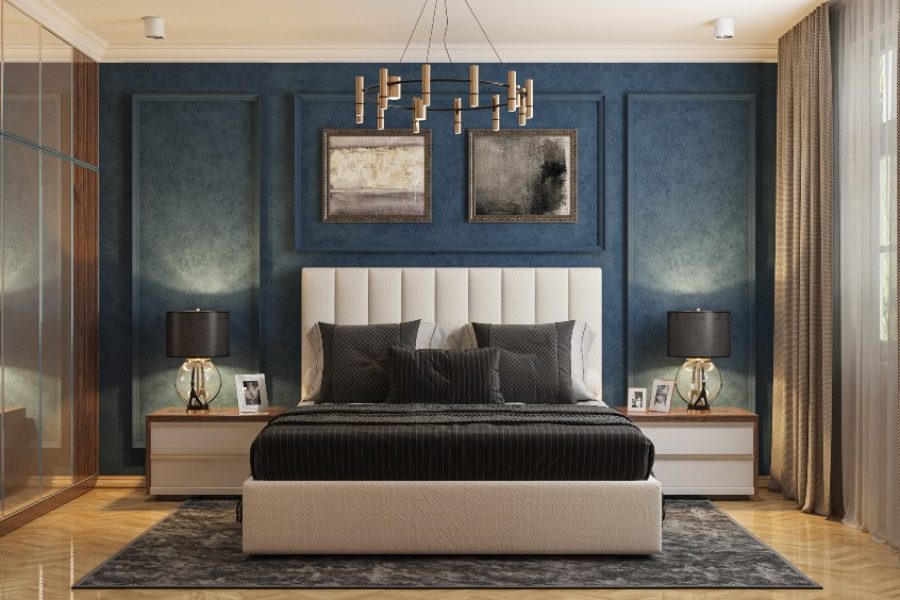 Monochromatic colors are all the colors (tones, tints, and shades) of a single hue. Monochromatic color schemes are derived from a single base hue and extended using its shades, tones and tints. Tints are achieved by adding white and shades and tones are achieved by adding a darker color, grey or black.
Monochromatic in science means consisting of a single wavelength of light or other radiation (lasers, for example, usually produce monochromatic light), or having or appearing to have only one color (in comparison to polychromatic). That means according to science the true monochromatic images can be strictly created only of shades of one color fading to black.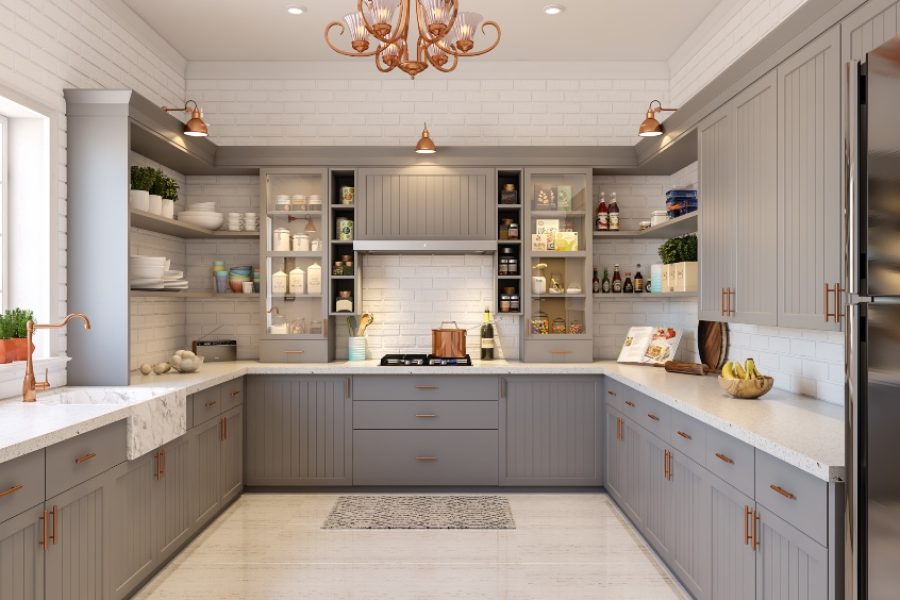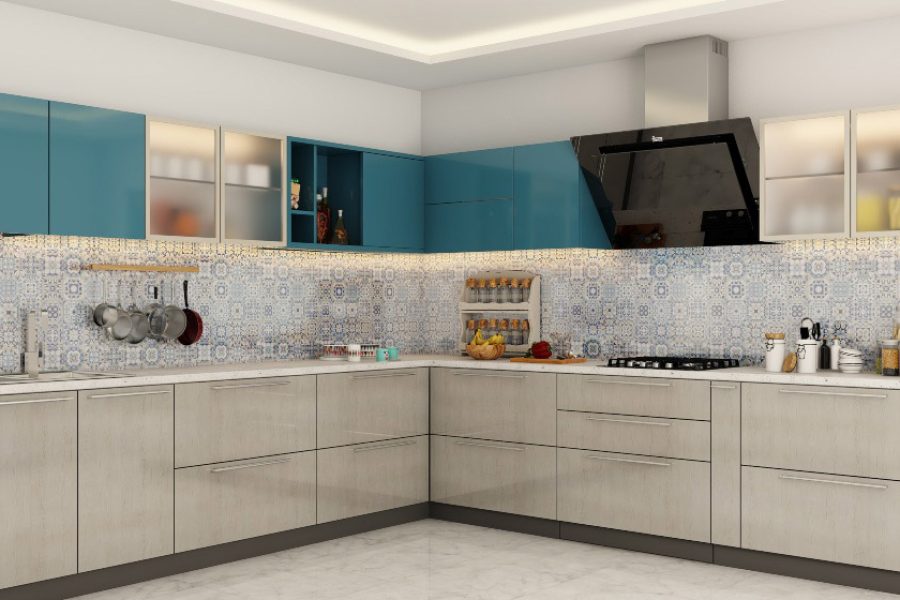 A tetradic color scheme, an outstanding variant of the twin color scheme, with an equal distance between all colors. All four colors are divided evenly around the color wheel, resulting in there being no clear dominance of one color.
The tetradic (double complementary) scheme is the richest of all the schemes because it uses four colors organized into two complementary color pairs. Tetrad is a very aggressive color scheme, needing very good planning and very emotional approach to relations of these colors.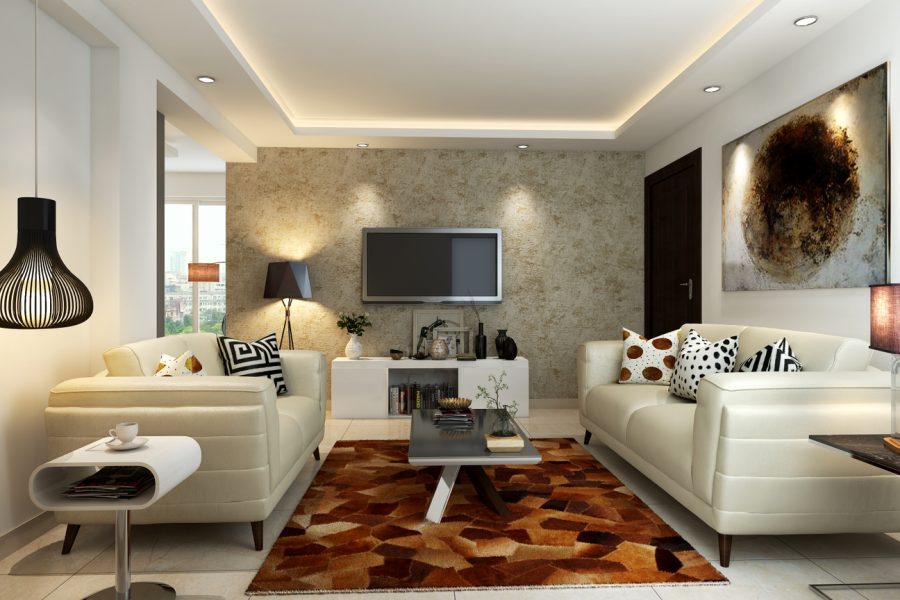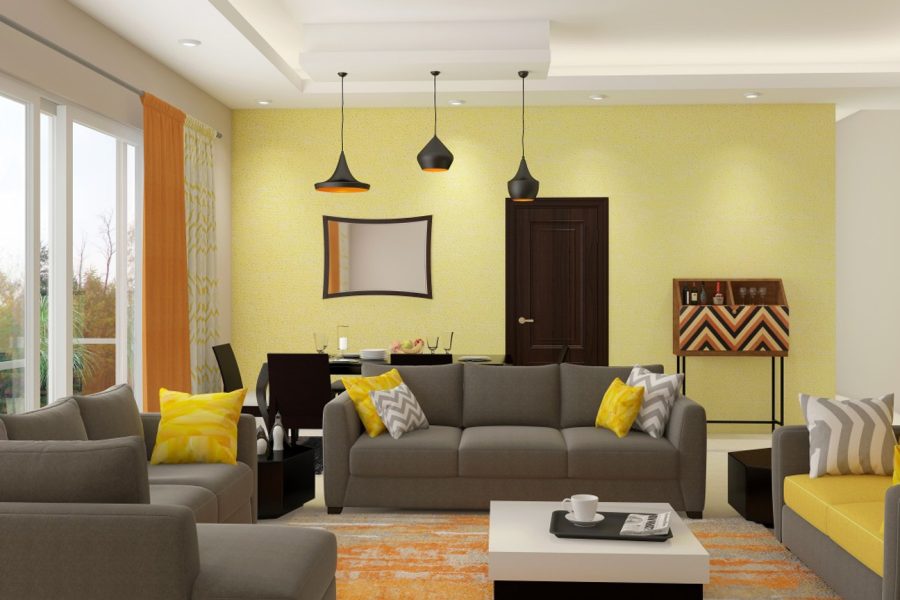 A landscape is the visible features of an area of land, its landforms, and how they integrate with natural or man-made features. A landscape includes the physical elements of geophysically defined landforms such as (ice-capped) mountains, hills, water bodies such as rivers, lakes, ponds and the sea, living elements of land cover including indigenous vegetation, human elements including different forms of land use, buildings, and structures, and transitory elements such as lighting and weather conditions. Combining both their physical origins and the cultural overlay of human presence, often created over millennia, landscapes reflect a living synthesis of people and place that is vital to local and national identity.
While indoor plants for home and interior gardens have become a global trend now, they have been a part of homes for ages. All plants are beautiful, but they all cannot be placed inside. Shop indoor plants online from Myspace  extensive range of house plants to beautify your homes and improve your quality of life.
Myspace Interior boasts of one of the most extensive and curated lists of interior plants for all homes and requirements. You can find a range of indoor plants for home including low-light indoor plants, creeping and climbing plants, ferns, lucky plants, air-purifying plants, beautiful foliage plants, low-maintenance plants, and several flowering plants. The plants come in different sizes and are well suited for small space gardening with minimal care. All our indoor home plants come in premium quality self-watering pots that reduce your gardening stress and save your plants from overwatering or underwatering.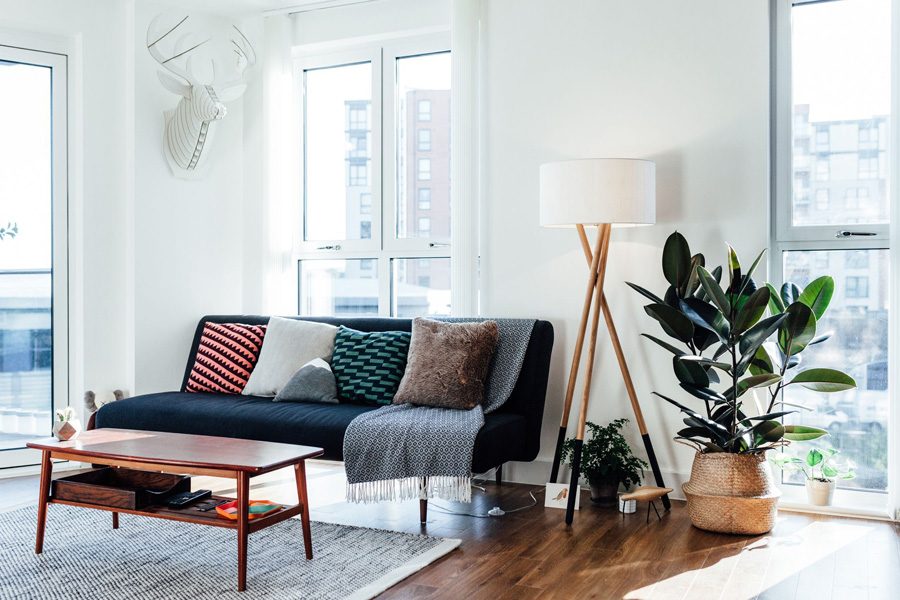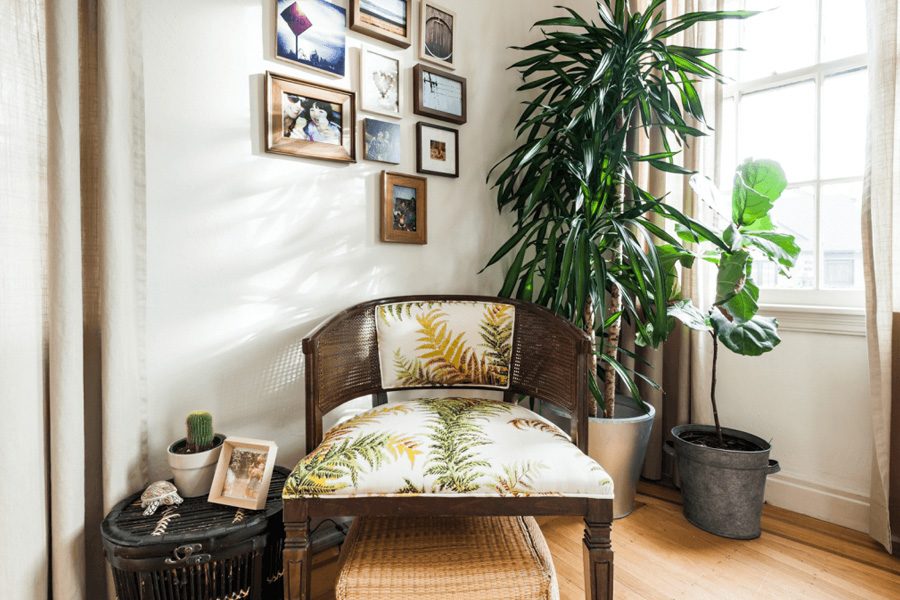 Myspace Interior is the one-stop destination for outdoor Plants. Want your garden to be the best part of your home, you are at the right place. If you are looking to buy fresh and healthy outdoor plants for your garden, we have largest collection of outdoor plants, just place an order online and get best plants at your door. Browse All gardening essentials, organic fertilizer, coco peat, coco soil, outdoor plants, outdoor plants, flowering bulbs and all kind of seeds. 
Creating an interior design project without a lighting designer is like going out for dinner and only eating what's in the bread basket. The bread may be excellent, but you're missing out on many more interesting dishes. Expertly placed lighting adds another dimension to a space, bringing an interior design project to life.
LED lights are small, cost-effective and save a load on energy conservation. With that being said, these tiny, brilliant bulbs can light up even the darkest spaces with charm and intrigue. We've compiled a few ideas that make bedrooms look absolutely spectacular. Look around and see if any of these LED lighting ideas spark your interest.
A rope light is primarily used as a decorative lighting fixture, featuring small light bulbs linked together and encased in a PVC jacket to create a string of lights. Rope lights can be used in many applications both indoors and outdoors. Used in place of neon signs, it is sometimes called soft neon.
Getting pristine LED aluminum lights for your home or showroom could be a heck of a task. Aluminum profile lighting always strikes our mind first when it comes to lighting designs of our homes, showrooms, kitchen, show box lighting, and many more.
Track lighting is a great option for the living room, thanks to its functionality and versatility. If you want to elevate the lighting experience of your living room all you have to do is install a track and pair it with the right track heads. Track heads are typically used for for task or accent lighting, while track pendants are commonly used for ambient illumination (and not a likely choice for the living room).
A laser pointer or laser pen is a small handheld device with a power source (usually a battery) and a laser diode emitting a very narrow coherent low-powered laser beam of visible light, intended to be used to highlight something of interest by illuminating it with a small bright spot of colored light.
Hanging lights are not merely for illumination but are a focal point of décor. A hanging light – single hanging or a cluster of hanging lights – is a pendant light fixture that hangs from the ceiling with a cord, chain, or metal rod. Also called a drop or suspender, hanging lights are generally hung over the dining table, above the bed, over kitchen countertops, in the foyer, study, or and balcony or over artwork. A hanging light fixture brings the light to the exact area that needs to be illuminated, such as a table or an artwork and works as task lighting.
A pendant light fixture can be mounted as the central fixture in almost any room. Or one or more can be used to light a corridor or hallway. When a pendant light is used as a porch light, it is providing the general lighting for that porch. One appealing quality of pendant lights, when they're used for general lighting, is that many of these fixtures are designed to throw at least some of the light up, onto the ceiling.
Flood lights are great lighting fixtures that emit a broad beam of light. As the name suggests, flood lights are used to flood an area with light. It is the best way to provide an enormous amount of non-natural light to an area.
Well, let's take one step back, and ask, what is a chandelier? At its essence, a chandelier is a light fixture that hangs from the ceiling. While most commonly used in the dining room, chandeliers can be used to create a statement in any room such as the living room, bedroom, and patio. Chandeliers feature multiple lamps, often in multiple tiers, and are used for ambient lighting.
In layman terms, finishes are those elements that are fixed to the final structure of furniture. They are the final surface of the material and are used to protect it from impact, water, frost, corrosion, abrasion, stains et al. Finishes are also used to offer style, texture, colour and uniqueness to modular furniture design keeping with the overall interior design theme of the room. Laminates, acrylic, veneer, lacquered glass are some examples of finishes that are used on shutters, wardrobes, cabinets, entertainment units and other surfaces.
This finish gives the most premium high glossy look. we do have a specialized automate spray booth with ahu. with our high advanced spray guns we achieve dust particle free finish.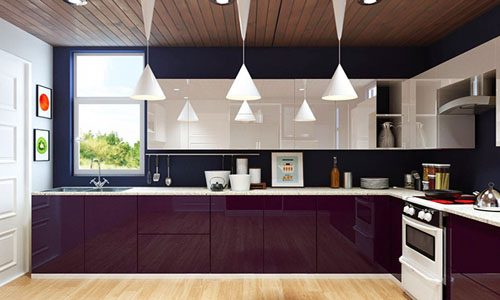 Acrylics are thin sheets made of an acrylic polymer. It is a synthetic material available in a variety of designs, colours and patterns. They are pasted on shutters of modular furniture like kitchen cabinets. They are stain-resistant, water-resistant and highly durable.
It is a synthetic material available in a variety of designs, colours and patterns which are pasted on shutters of modular furniture. They are stain and water resistant and highly durable and are imported from Germany
Veneers are a finish. They are thinly sliced sheets of real wood (usually as thin as 3 mm)coated with varnish to bring out the natural grain of wood. Unlike laminates, every sheet of veneer has a unique grain pattern as they are not printed in a factory. Veneers can be buffed and polished periodically to look like new if they wear out over time. This property makes veneers cost-effective in the long run though they are more expensive in comparison to other options. They are the closest you can get to solid natural wood in modular furniture design.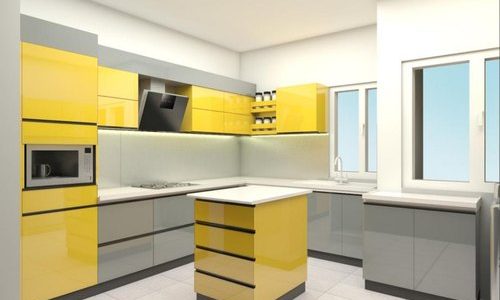 Lacquered glass or ceramic glass is a popular finish that goes well with HDF. It is used on shutters and lends a classy glossy look. It is highly durable, scratch and water-resistant and does not fade or lose lustre with time. Most of the lacquered glass used in modular furniture is from Saint Gobain, a large player in the market. Lacquered glass is available in a wide assortment of colours.